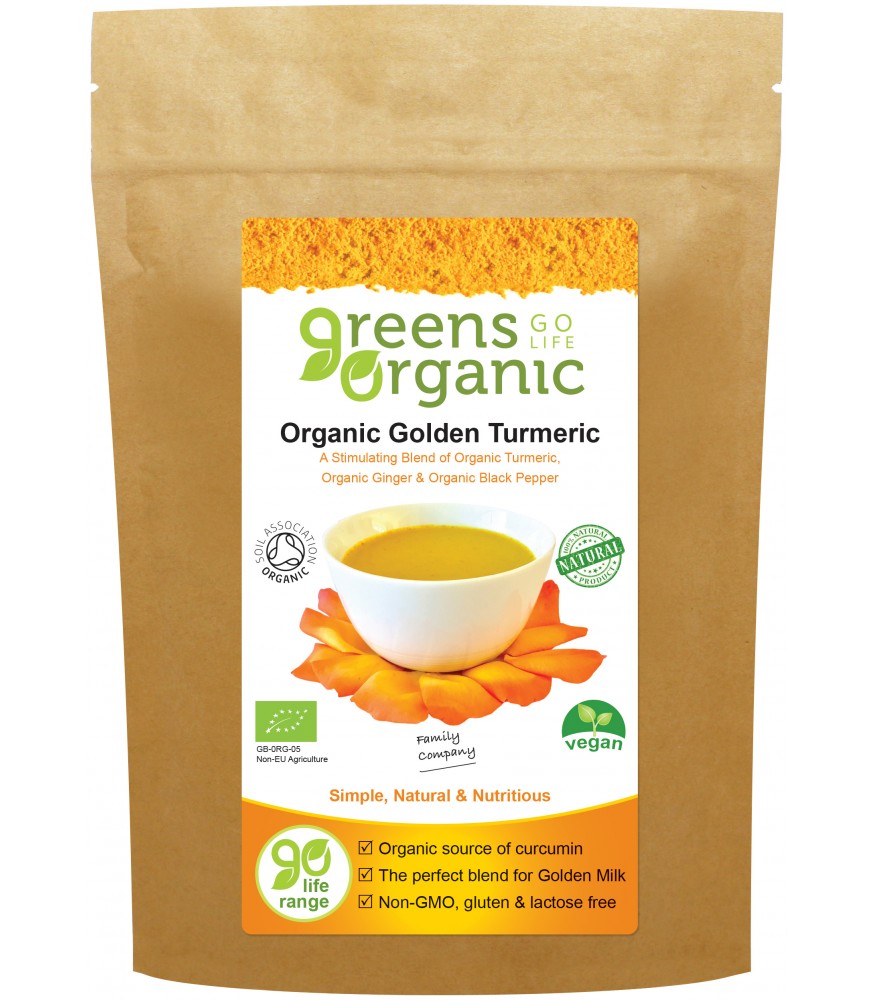 Greens Organic


Organic Turmeric Gold

100g
Natural, organic source of Curcumin
Special blend with Organic Ginger & Black Pepper to enhance absorption
Perfect for making Golden Milk
Gluten Free, Lactose Free
Suitable for Vegetarians, Vegans
Organic Golden Turmeric… Is a special blend of Organic Turmeric with Organic Ginger and Black Pepper. Turmeric has been used for thousands of years in Ayur-Veda, the traditional medicine of India, and has recently been the focus of the BBC's 'Trust Me I'm A Doctor'.
Summary
Professor Widschwendter who lead the BBC's study, at University College, London, looked at the effect of turmeric powder and turmeric capsules on subjects' genes, the results are fascinating...

While takinga teaspoon of turmeric powder every day, mixing it into yogurt or a glass of warm milk had a measurable effect, taking turmeric capsules had no effect at all. Experts think that it's cooking with turmeric that makes it more digestible – allowing the curcumin to be easily absorbed, especially when it's mixed with black pepper and oil.
Greens Organic Fact: Did you know that Turmeric is currently being studied for it's potential effects on both Alzheimer's and diabetes.
Ingredients: 100% Pure, Soil Association Certified Organic blend of Turmeric, Ginger and Black Pepper
Suggested Use: 2.5g - 5g (1/2 - 1 tsp) daily. Add to savoury dishes for that authentic Indian colour or taste, or use for making Golden Milk (see back of packet for recipe.)Our Standards: Organic is important to us. Our Organic Golden Turmeric is carefully monitored at every stage and meets the Organic Standards set by the Soil Association.
Reviews
Really pleased with my Tumeric Gold purchase.. makes a lovely comforting golden milk, great price, organic and super-fast delivery!
Good price (esp. with free delivery) compared to other sellers, and very prompt delivery.
You may also be interested in..