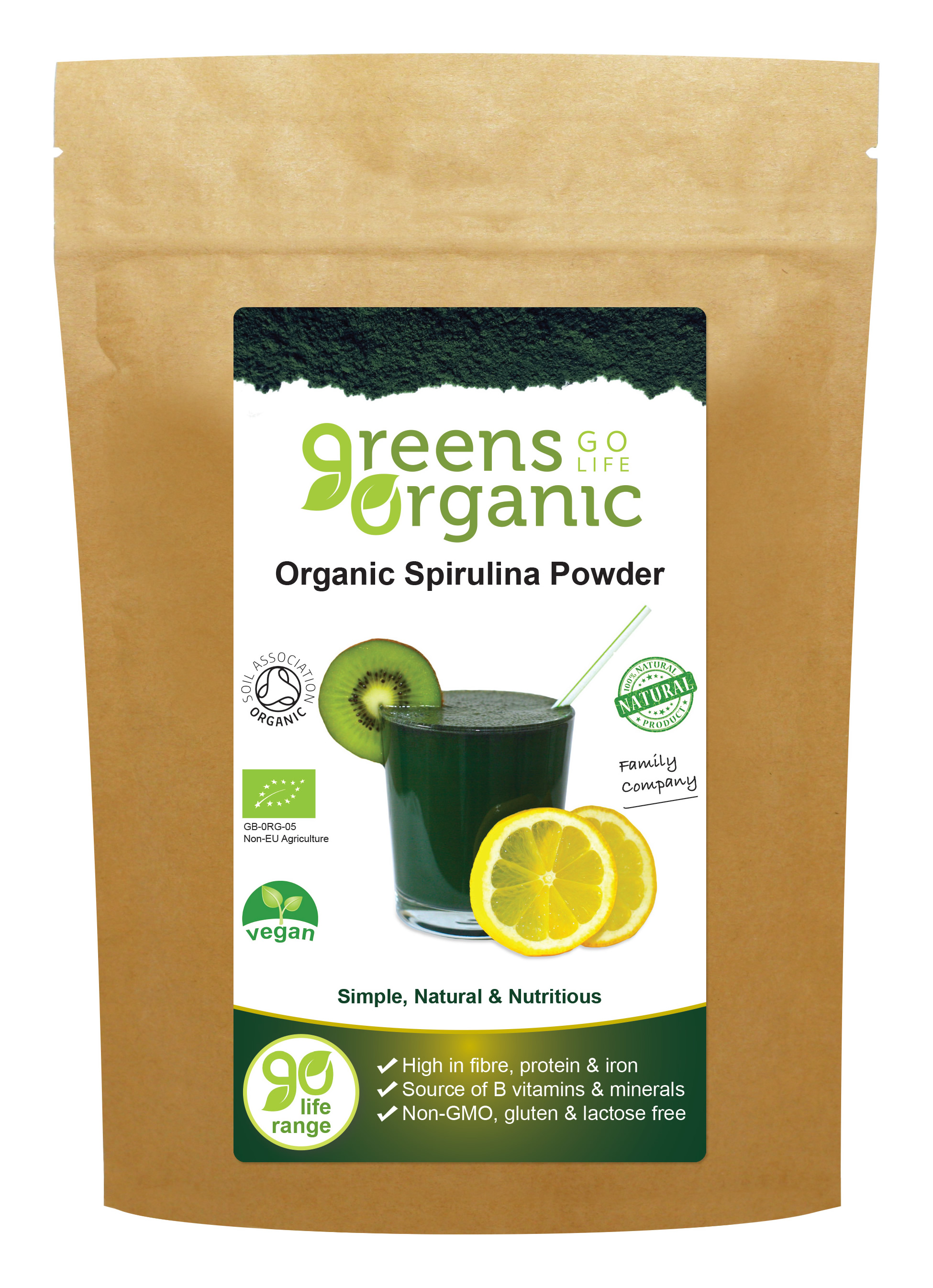 Greens Organic


Organic Spirulina Powder

100g
Packed with B vitamins, Iron, Calcium, Zinc
56% Vegan Protein with 18 amino acids
Low Fat, Low Chloresterol
Gluten Free, Lactose Free
Suitable for Vegetarians, Vegans
Organic Spirulina is perhaps the most popular superfood. It is an ancient blue - green algae cultivated in special fresh water pools in a pure organic environment.
Summary
Greens Organic Spirulina is bursting with vitamins, minerals and amino acids including vitamins B2, B3 and B12 along with Iron which contribute to the reduction in tiredness and fatigue.
Also available in tablet form.