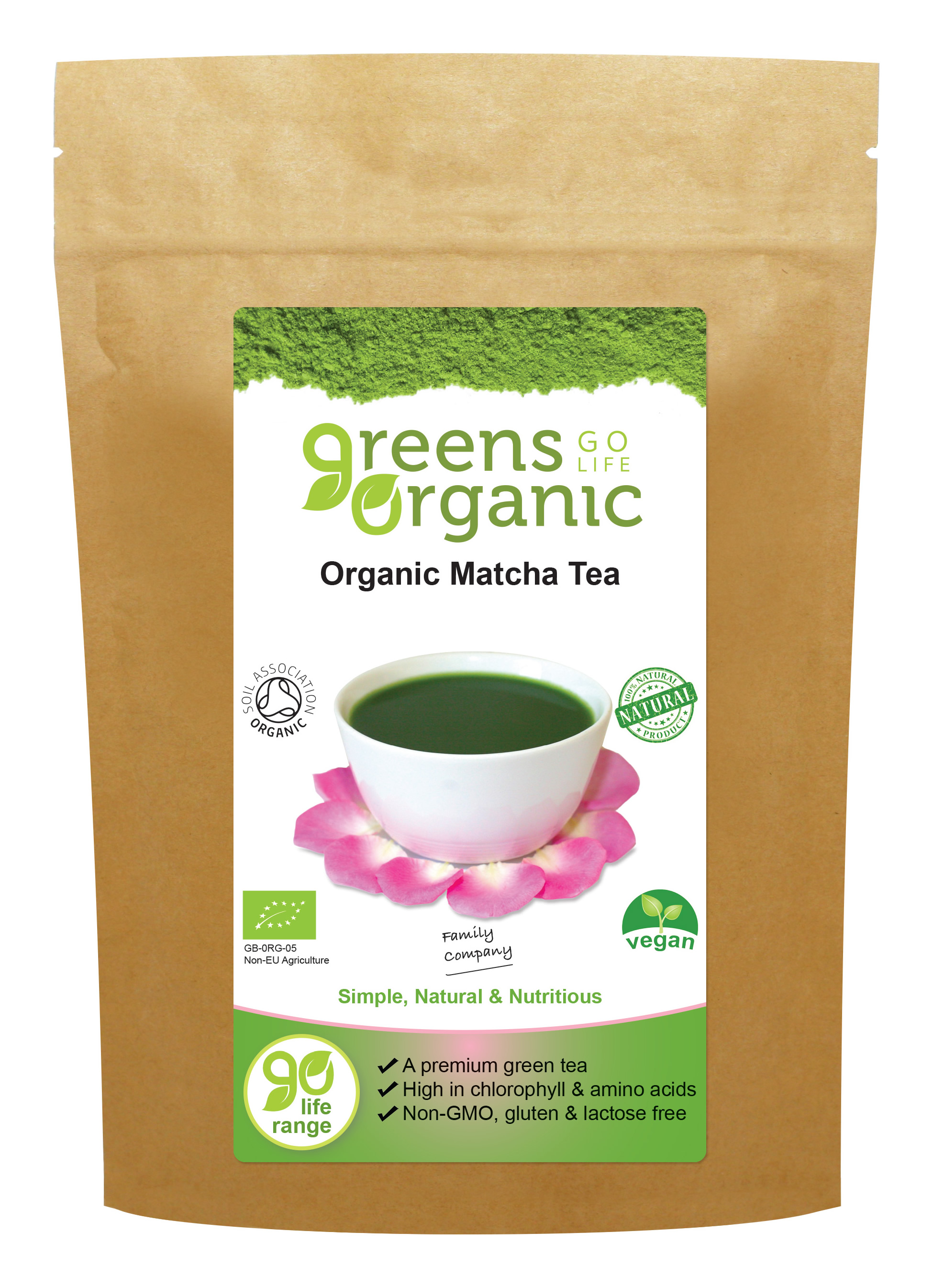 Greens Organic


Organic Matcha Tea

50g
Traditionally Grown Organic Matcha Tea
High in Protein and Chlorophyll
Low in Caffeine
Gluten Free, Lactose Free
Suitable for Vegetarians, Vegans
Organic Matcha Tea differs from normal Green Tea. The tea leaves are covered for two weeks before they are picked as this increases the chlorophyll within them. This makes the leaves a vibrant green colour.
The leaves are dried and very slowly stone ground in to a fine powder.
Matcha is high in antioxidants, fibre and amino acids.
Summary
Recipe Idea - Organic Matcha Latte
-1/2tsp Organic Matcha Tea
-1tbs hot water (not boiling)
-200ml milk (soya or almond)
Whisk Matcha tea in a cup with water until dissolved. Heat (but do not boil) the milk and then froth. Pour the hot milk and froth in to the cup.
You may also be interested in..