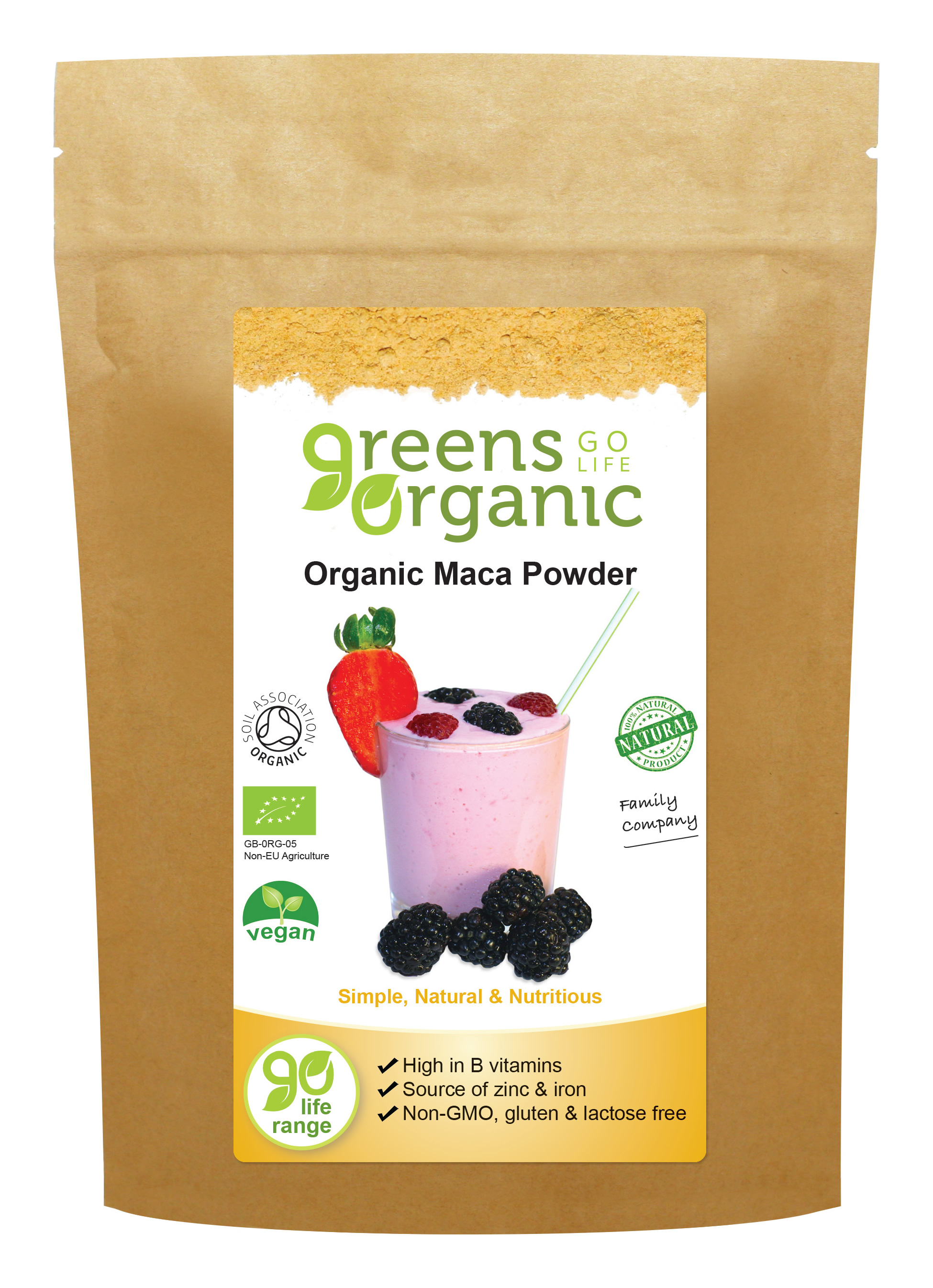 Greens Organic


Organic Maca Powder

100g
Packed with vitamins, minerals and amino acids
A source of zinc, which contributes to normal fertility and reproduction.
Gluten Free, Lactose Free
Suitable for Vegetarians, Vegans
Non-GMO and 100% natural
Greens Organic Maca Powder is produced from Maca root which is a vegetable from the Andes. It is grown in a pure, unspoilt and organic environment. Maca has been used for thousands of years and was favoured by the ancient Inca tribes for it's properties.
Zinc in Maca contributes to normal fertility and reproduction. The Iron contributes to the reduction of tiredness and fatigue.
Summary
Recipe Idea - Fruity Maca Smoothie
-2 Kiwi Fruits
-2 ripe Nectarines
-1 tsp of Greens Organic Maca Powder
-250ml of water
Peel the kiwis and remove the nectarines stones. Blend all ingredients together.
You may also be interested in..