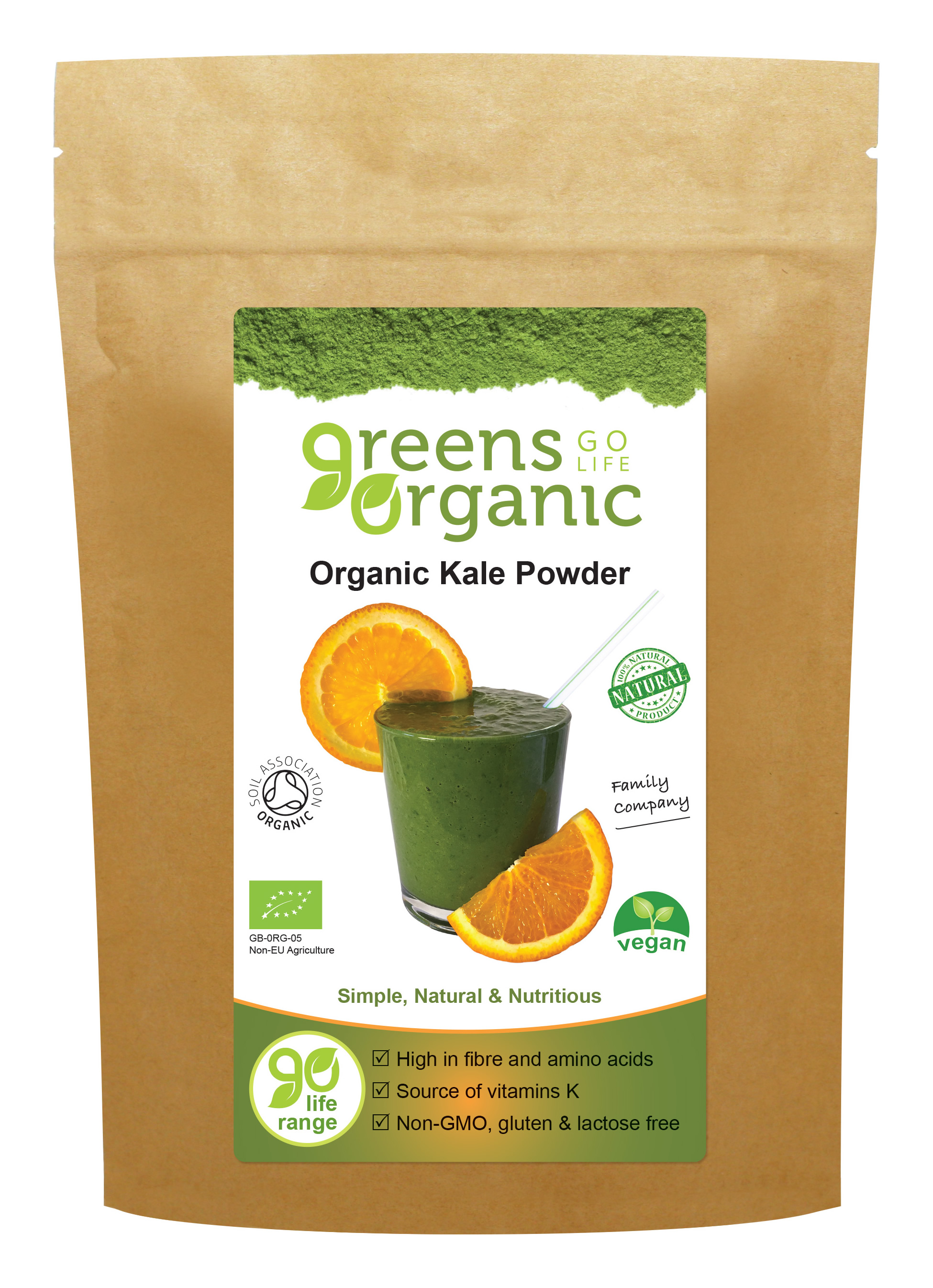 Greens Organic


Organic Kale Powder

200g
A great source of Vitamin K
High in Fibre and Amino Acids
Gluten Free, Lactose Free
Suitable for Vegetarians, Vegans
Non-GMO and 100% natural
The deliciously green super vegetable, that's high in Fibre and Protein. A teaspoon of Kale brings any smoothie or shake to life, brimming with vitality.
Summary
Greens Organic Fact: During World War II, the 'Dig for Victory' campaign encouraged growing kale, as it was easy to grow and provided important nutrients to supplement those missing from a normal diet because of rationing
Ingredients: 100% Pure, Soil Association Certified Organic Kale Powder.
Suggested Use: 5g - 15g (1 - 3 tsp) daily. Mix with water, juice or a delicious smoothie.
You may also be interested in..