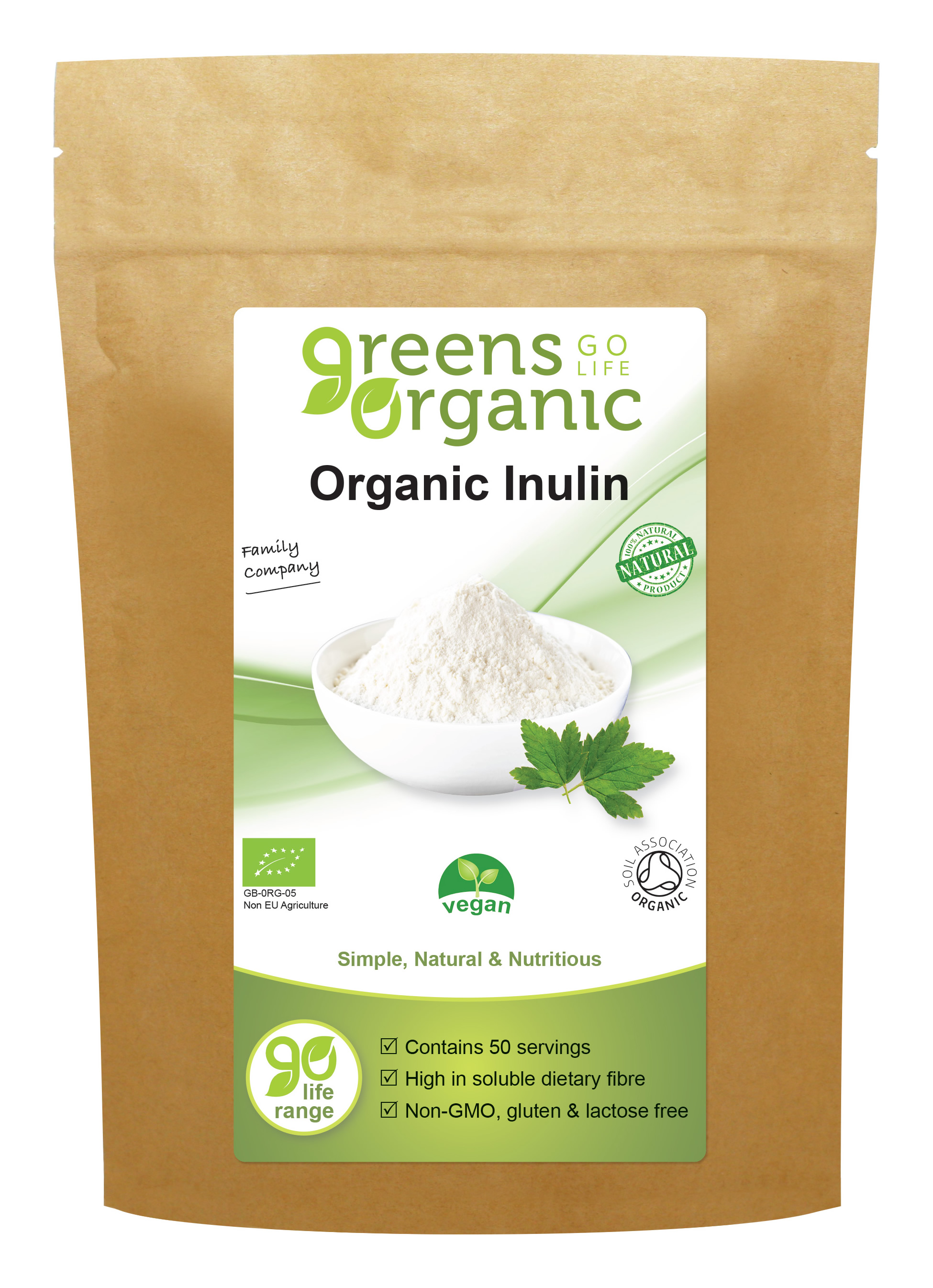 Greens Organic


Organic Inulin Powder

250g
UK's No.1 Selling Brand of Organic Inulin
Probiotic fibre keeps you feeling fuller for longer
Fat free with 50 servings per bag!
Gluten Free, Lactose Free
Suitable for Vegetarians, Vegans
Greens Organic Inulin is one of the only organic sources of Inulin in the UK.
Inulin was featured in the BBC's 'How To Stay Young', with Angela Rippon. The programme highlighted the effects of having high levels of unseen visceral fat surrounding our internal organs, such as the heart and liver, and how Angela was recommended inulin to reduce these high levels of visceral fat.
Summary
Organic Inulin Highlights
- Fat free
- 50 servings in each bag
- 90% dietary fibre
Inulin has almost no taste, and can be sprinkled over food, or added to smoothies or juices.
Reviews
Good product. Arrived promptly. Very happy it's organic