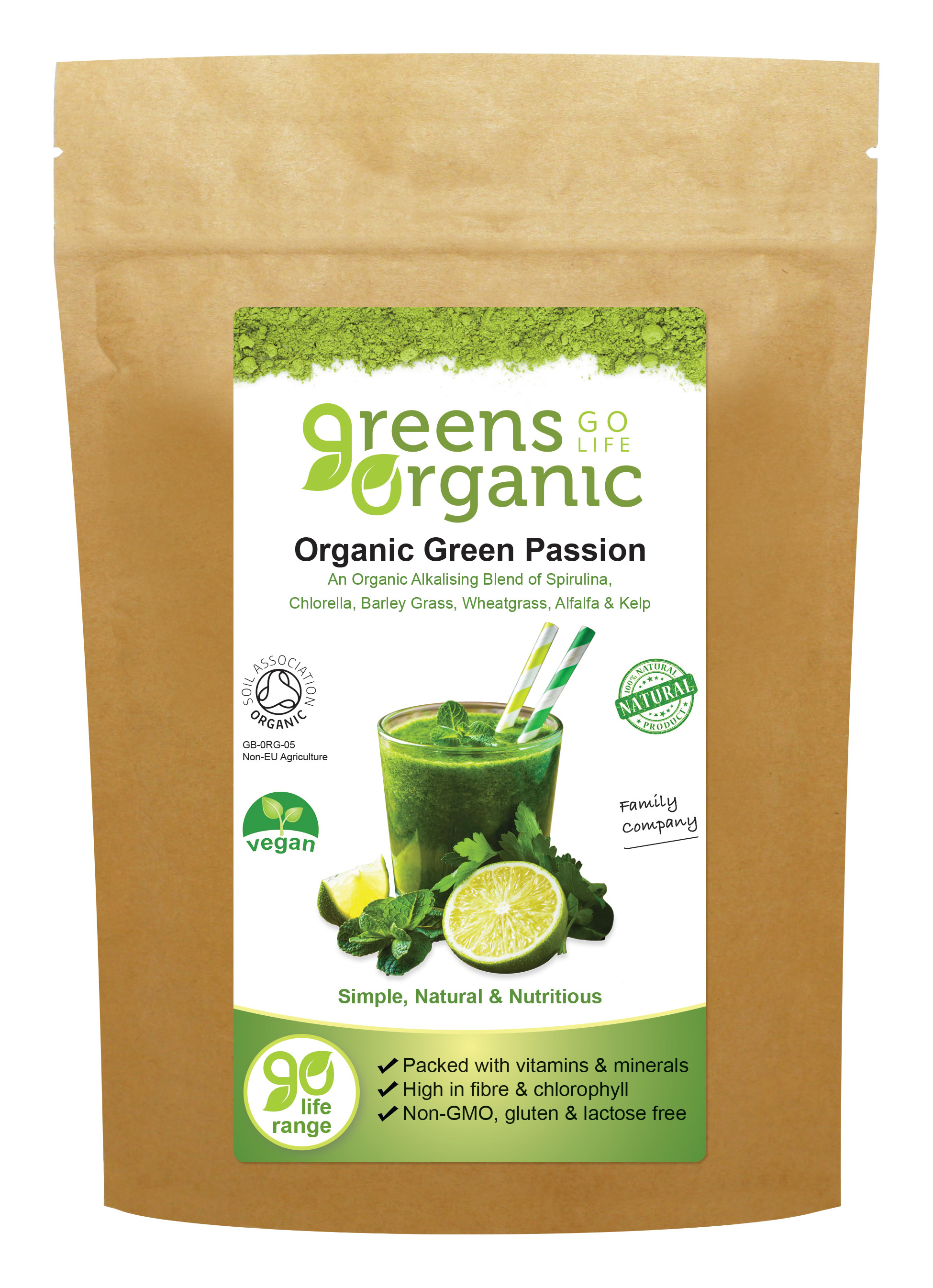 Greens Organic


Organic Green Passion Powder

90g
Filled with B vitamins, Iron & Calcium
Iron contributes to a reduction of tiredness and fatigue
High in Protein, Fibre & Chlorophyll
Gluten Free, Lactose Free
Suitable for Vegetarians, Vegans
Green Passion is a balanced Organic green superfood. It's made with powerful alkalising greens, including Spirulina, Chlorella, Barley Grass, Wheatgrass, Alfalfa and Kelp. It mixes easily in water and has a very mild, refreshing green taste, it's also high iron and B vitamins.
Summary
Recipe Idea - Organic Green Passion Alkalising Smoothie
- 1 ripe banana, peeled
- 1/2 cucumber
- 1 cup of spinach, washed
- 1/2 cup of coconut water (or water)
- 1tsp of Organic Green Passion.
Blend all of the ingredients together.
You may also be interested in..