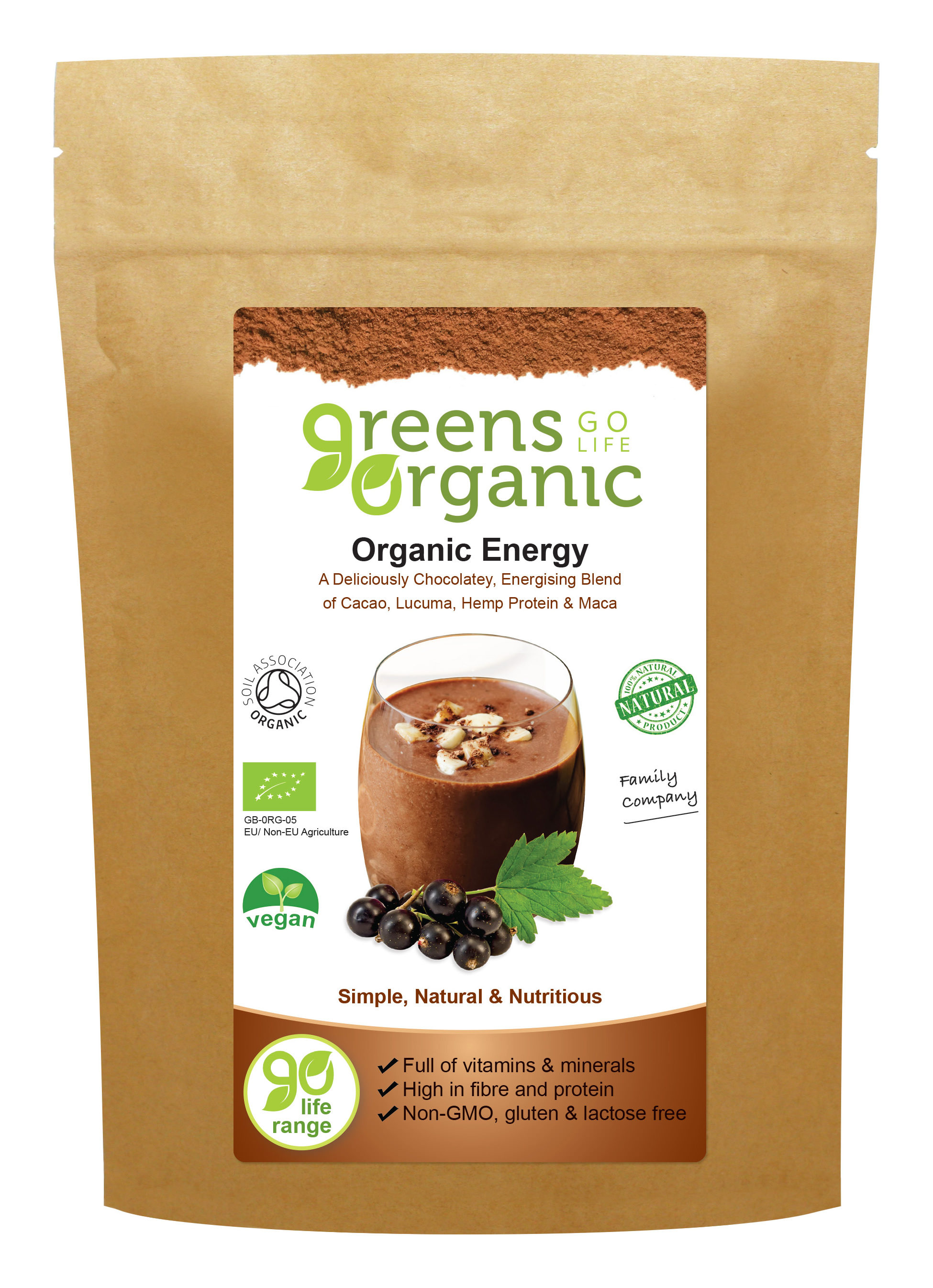 Greens Organic


Organic Energy

100g
High in Calcium, Potassium and Iron
Iron contributes to a reduction of tiredness and fatigue
Bursting with Protein & Fibre
Gluten Free, Lactose Free
Suitable for Vegetarians, Vegans
Organic Energy is an energising blend of powerful superfoods, that mix easily with water to instantly make a delicious chocolatey superfood drink, combing the nutrition of Organic Raw Cacao, Lucuma, Hemp protein and Maca. It's high in zinc, iron and potassium as well as protein and fibre.
Summary
Recipe Idea - Organic Energy Chocolate Heaven Smoothie
- 1/2 cup of almond milk (or milk)
- 1 ripe banana, peeled
- ½ an avocado, peeled
- 3 medjool dates (stoned)
- 3tsp of Organic Energy
- 1 tsp almond butter (optional)
Blend all of the ingredients together.