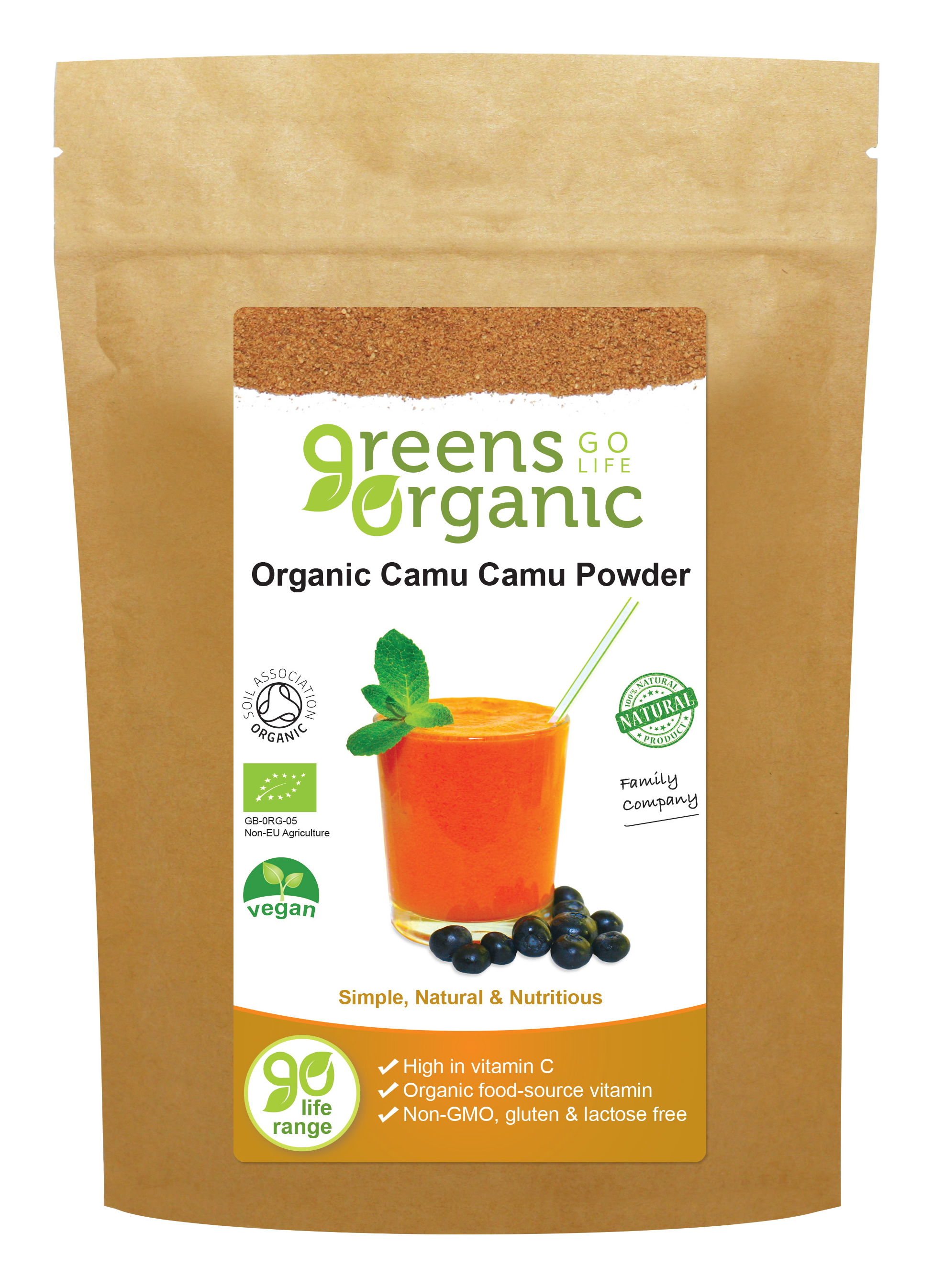 Greens Organic


Organic Camu Camu Powder

40g
Bursting with Vitamin C
Freeze-Dried for Extra Goodness
Gluten Free, Lactose Free
Suitable for Vegetarians, Vegans
Non-GMO and 100% natural
Organic Camu Camu are tiny berries from the heart of the Amazon rain forest. They are gently dried and milled in to a fine powder which has 80 times more vitamin C than an orange.
Vitamin C contributes to the reduction in tiredness and fatigue and it increases the absorption of Iron.
Summary
Recipe Idea - Sparkling Camu Camu Twist
-1 cup sparkling mineral water
-1/2 tsp Greens Organic Camu Camu powder
-Splash of freshly squeezed lemon juice
-Ice (optional)
Stir all ingredients together.
You may also be interested in..