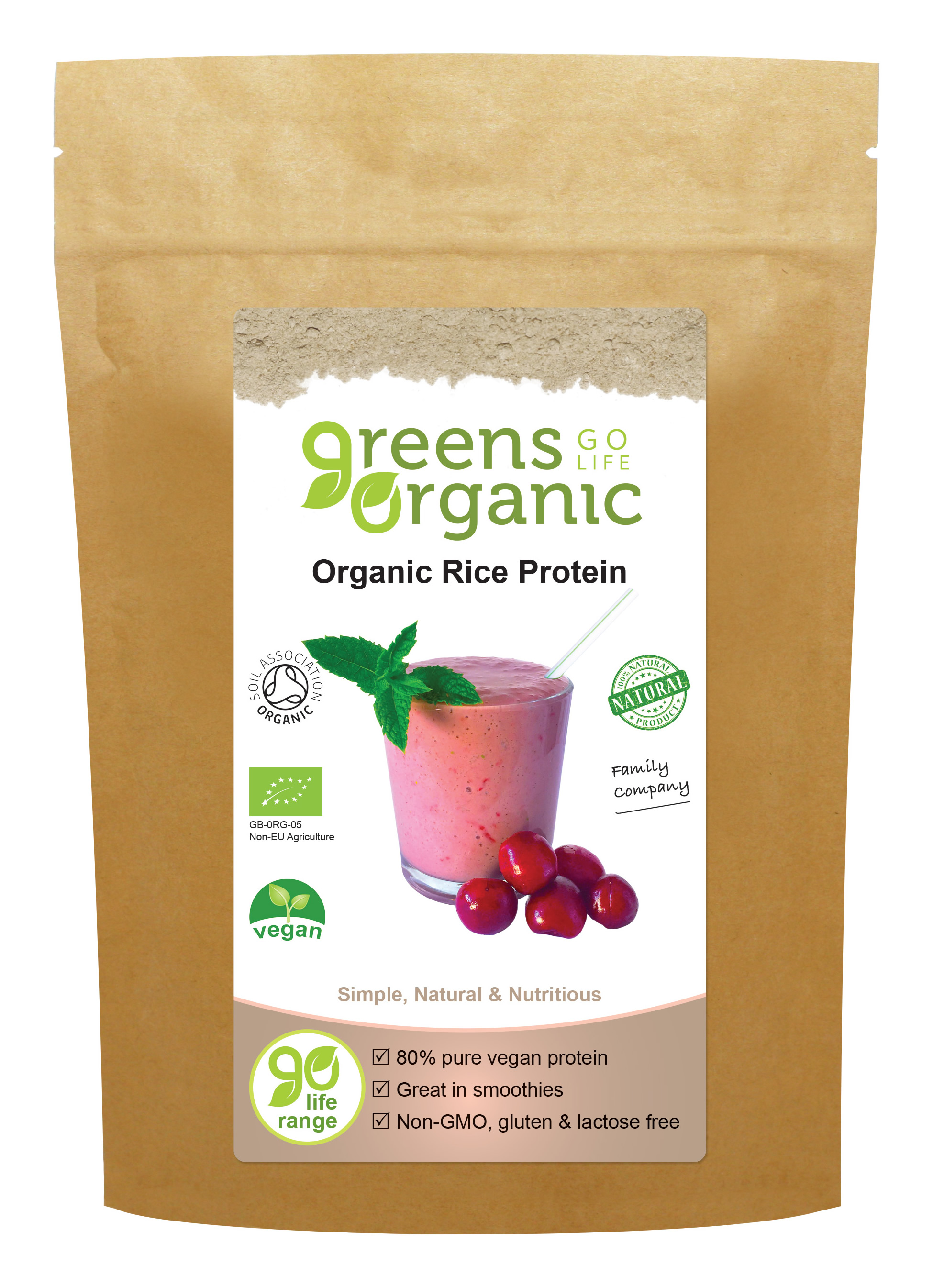 Greens Organic


Organic Rice Protein

250g
80% Pure Vegan Protein
Great Alternative to Soy and Whey Proteins
Soy Free, Gluten Free, Lactose Free
Suitable for Vegetarians, Vegans
Non-GMO and 100% natural
80% Pure vegan protein in a powder! It's popular with bodybuilders and anyone looking to boost their protein intake. Rice Protein Powder mixes will in smoothies and can also be added porridge and even pancakes!
Summary
Our Organic Rice Protein Powder is made from whole grain brown rice, and is a natural, organic alternative to both whey and soy protein powders. It's especially useful if you're exercising, or for vegetarians and vegans wishing to increase the protein in their diet.
Great Alternative to Soy and Whey Proteins.
Soy Free, Gluten Free, Lactose Free
You may also be interested in..