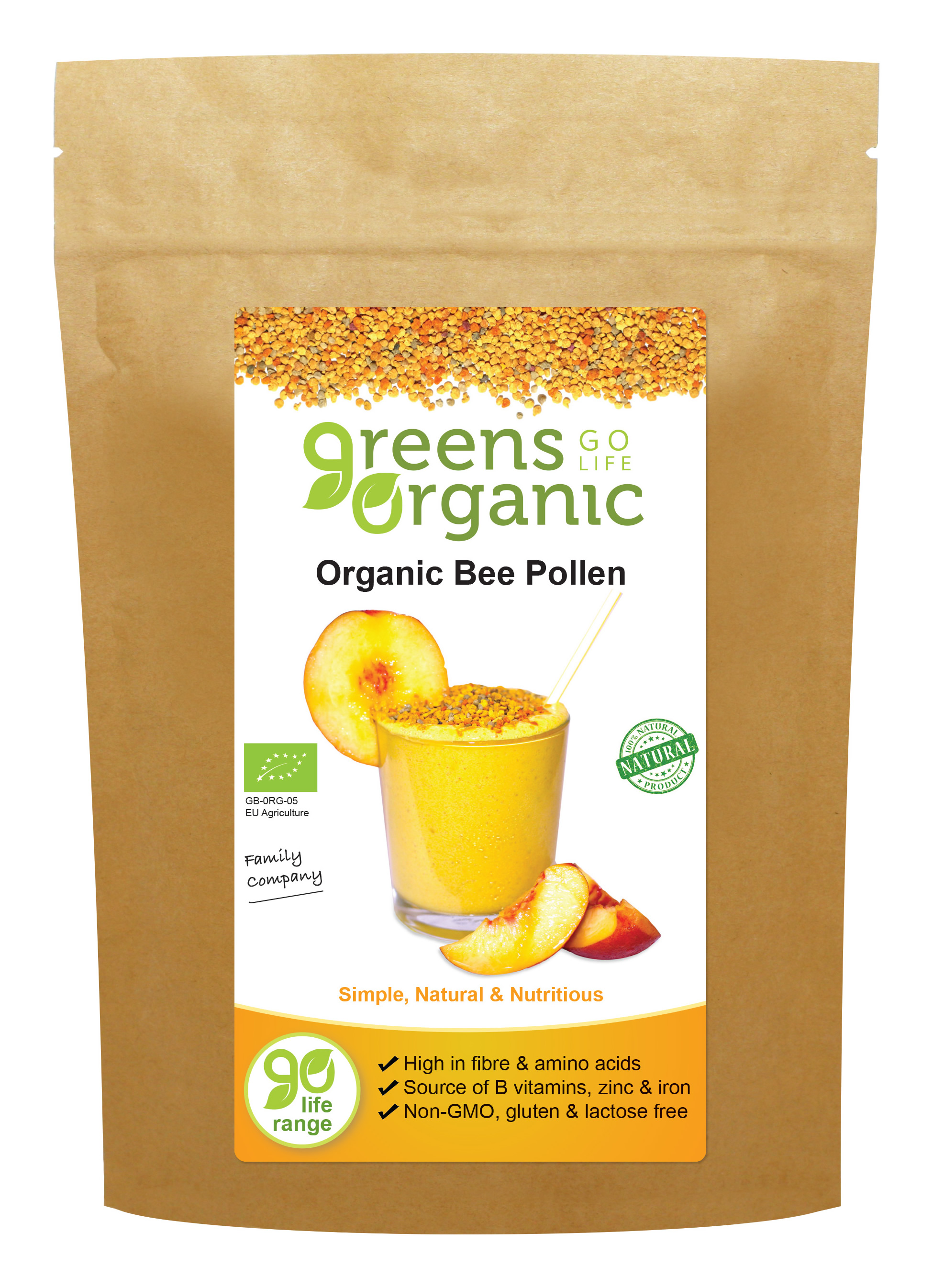 Greens Organic


Organic Bee Pollen

100g
Packed with B vitamins, Zinc and Iron
Contains all 8 essential amino acids
High in dietary fibre and delicious in smoothies
Gluten Free, Lactose Free
Suitable for Vegetarians
Greens Organic Bee Pollen comes from the un-spoilt mountainous regions of North Western Spain. The process uses natural organic bee keeping methods to ensure the health of the bees and the purity of their pollen.
Vitamin B1 and Zinc in Bee Pollen contribute to the maintenance of normal skin, hair and nails.
Eat on its own or add to yoghurt, juices or smoothies.
Not suitable if you're allergic to bee stings or bee products.
Summary
Recipe Idea - Organic Bee Pollen Smoothie
-1 cup of milk (soya or almond)
-1 cup blueberries
-1/2 ripe banana
You may also be interested in..