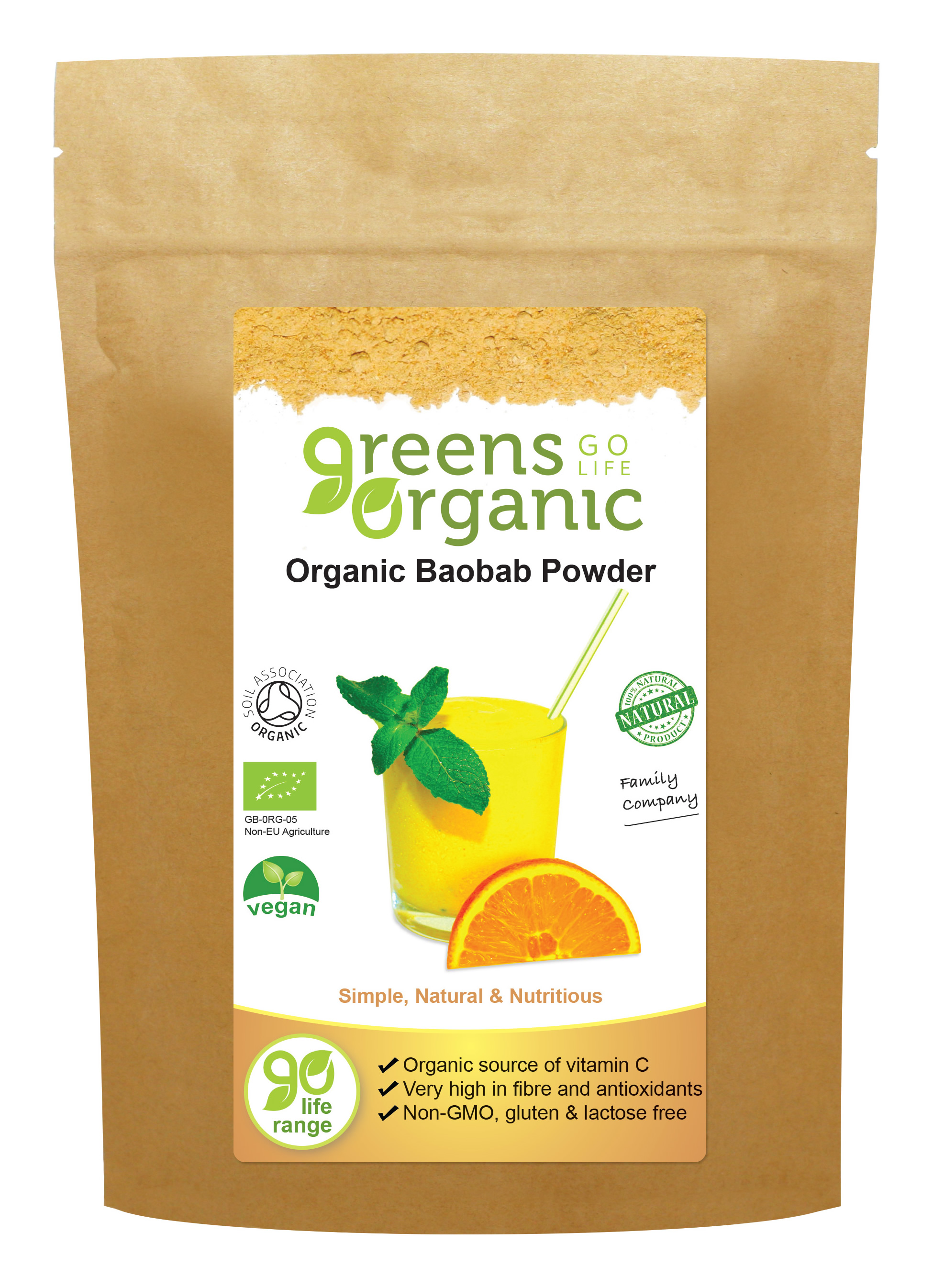 Greens Organic


Organic Baobab Powder

100g
Organic source of Vitamin C
Very high in Fibre and Antioxidants
Source of Iron, Potassium and Calcium
Gluten Free, Lactose Free
Suitable for Vegetarians, Vegans
The African Super Fruit, from the 'Tree of Life'. Baobab is a natural organic source of vitamin C and is high in fibre and bursting with minerals.
It's sweet, citrusy and a little like sherbet. Our organic Baobab powder is made from the fruit of the Baobab tree, which dries naturally on the branches. the fruits are hand picked and the pulp milled into fine powder, and that's it, nothing else is added.
Vitamin C contributes to the normal function of the immune system and nervous system.
Summary
Suggested Use: 5g - 15g (1 - 3 tsp) daily. Mix with water, juice or a delicious smoothie.
Why not try a cheeky Fruity Baobab Berry Smoothie
-1 tbs Baobab powder
-3/4 cup soya milk (or almond milk)
-1/2 cup frozen (or fresh) berries
-1 large ripe banana, peeled
-1 small apple, chopped and cored
Blend all of the ingredients together, pour into a glass, sit back, relax and enjoy.
Reviews
Love the baobab powder lush with mango juice and lemon aid
You may also be interested in..