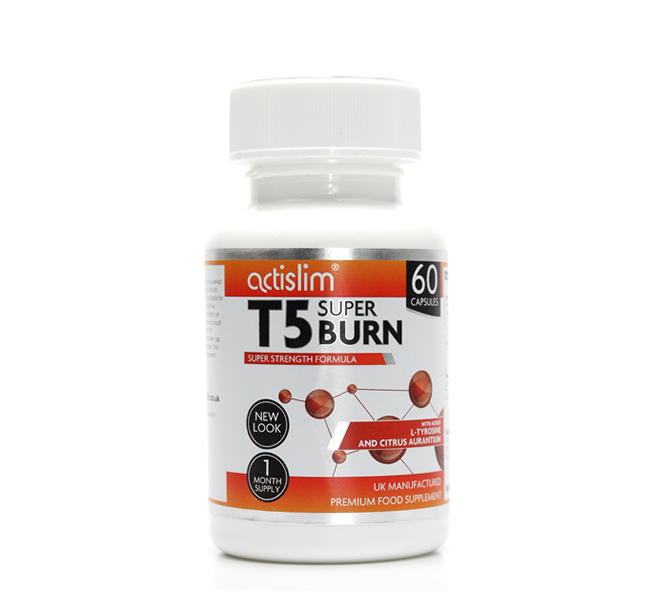 Actislim


T5 BURN

60 Capsules
Ultimate Energy Boost
Contains L-Tyrosine
60 Capsules
T5 Literal meaning is 5 active ingredients. These ingredients aim to provide a thermogenic fat burning effect. What this means is that they increase energy levels, which in turn increases metabolism allowing you to burn more calories.

Actislim T5's also increase the rate that the blood moves around the body during exercise allowing it to reach muscles more efficiently. This is known as vasodilatation effect and can help increase endurance during cardio sessions overall enhancing your workout.

Actislim T5 BURN is the ultimate energy boost with our super strength formula and trusted brand name we can help you enhance your workout today!
Ingredient

Caffeine Anhydrous
Gelatine
L Tryptophan
L Tyrosine
Magnesium Stearate
Niacin
Raspberry Extract
Raspberry Extract
Silicon Dioxide
You may also be interested in..